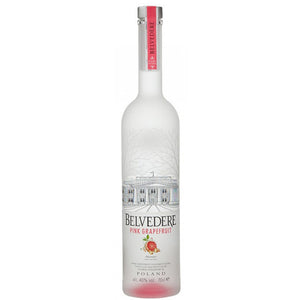 Belvedere Pink Grapefruit Vodka
Sourcing only the best pink grapefruit, Belvedere flavour their Vodka by drawing out all the freshness from the fruit's juices and peel.
With a strong grapefruit tang complemented by the sweet and warm taste of vanilla, Belvedere have once again produced a Vodka for barmen worldwide.
A lovely fresh zesty vodka ideal for cocktails or just with tonic.