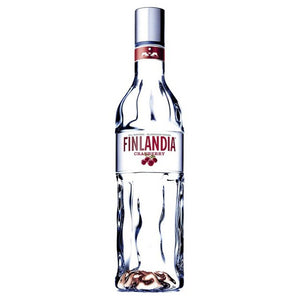 Finlandia Cranberry Vodka
Cranberry is one of only a handful of berries that grow as far north as the Arctic, so they're part of the Finnish heritage. Combined with the pure glacial spring water and six-row barley ripened under the midnight sun, the bold note of cranberry creates a taste as authentic and natural as Finland itself. 
Finlandia Cranberry Fusion is best served as a long drink with tonic and a wedge of lime, but can also be enjoyed as part of a premium vodka cocktail.