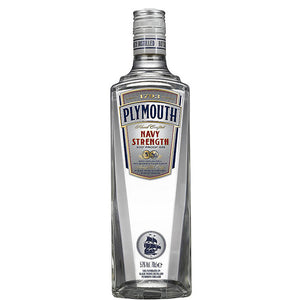 Plymouth Navy Strength Gin 70cl
Plymouth navy strength 100% proof and crystal clear in colour. Created in the famous Black Friars distillery, the Plymouth style of gin is different to London gins because of the sweet botanicals that they use. Plymouth gin also has a distinct advantage of a particularly soft and pure water source at nearby Dartmoor National Park. At 57% ABV and 100% proof, Navy strength offers a more intense and rich taste to the original strength.
This gin got its name by accompanying the royal navy around the world, so wherever a British ship would travel so would Plymouths Navy strength gin. It was used in the navy for medicinal purposes and they use to test the level of alcohol by spitting it on gunpowder. If it was 100% proof the gunpowder would go off when the gin touched it.